Jai Shriram Engineering College was endowed by Shenthil Velevan Trust in the year 2009 with a motto of equipping and implanting the seed of higher education blended with communal harmony to the rural community in and around the Textile City. JSREC reinforces to impart knowledge, teamwork, innovation, entrepreneurship, courage, sacrifice and duty which are innards of a meaningful life. Here we look at education as a complete experience, not just as academics and it laid a pavement for JSREC to a world-class education environed with an eco-friendly greenery rich campus life.
JSREC is also promoted by leading industrialist having 3 major manufacturing divisions in Coimbatore with international reputation and hence we stand forth in creating great minds with optimal advantage in terms of advanced technical knowledge and skills in the distinct aspects of intellectual growth and development. JSREC is renowned for its Industry-Academic Interaction.
To provide world class engineering and management education to promote the rural community students with research oriented global competitiveness
To maintain a level of excellence and standards in all programmes that leads to global significance
To offer research oriented opportunities and promote the rural community students as an employable engineers and managers with hands on practical experience with industrial exposure
To inculcate entrepreneurial culture in young minds and create leaders to serve the society with ethical values
Why Engineering in JSREC?
State-of-the-art sophisticated with innovative research lab establishments marching towards Industry 4.0.
Regular industrial visit and internship training programs to enhance the industrial needs of the students.
Habitual guest lectures and technical talks by eminent academicians and industrialists take place.
Value added courses from first year onwards to enhance the skills of the students.
In collaboration with our own industry, Barani group of companies (BHIPL), we provide hands on training during their academic period to gain practical knowledge and promote them as an employable engineer.
Several mini project opportunities and facilities are imparted with the support of our own industry (BHIPL) along with its Associate Corporate and MNC companies.
Student Mentoring system is injected persistently to ensure the progress of creative minds and innovative thoughts through stress-free environment.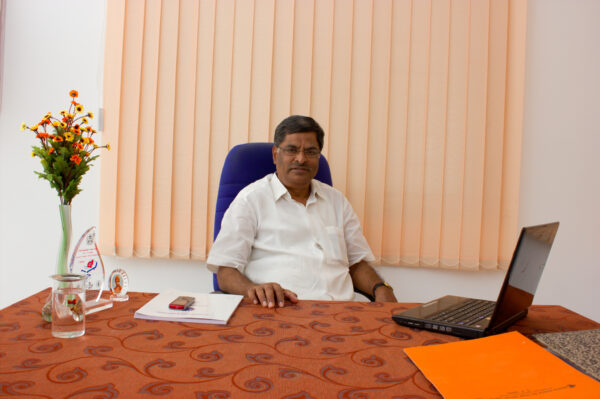 Shri.M.Govindasamy
Chairman
The Chairman of the trust and institution is a patron, principled and courteous personality who had established various businesses covering domains including textiles, dyeing, finance, real estate, etc., and he is successfully putting them in a row for the past four decades. At present he nestles as the President of Traders Association, Tirupur District. His magnificent vision, valour, dexterity and reliance in Indian values had impacted many young entrepreneurs to imbibe him as their role model and mentor. Hence this nurtures the college to initiate its path to prosperity and to drift up on par with top level institutions.
Greetings from Jai Shriram Engineering College!!
When we match up to a decade before, at present all our human life has more dependency on engineering requirements. Our travel frequency, communication, living style, working atmosphere, volume base production have drastically increased as our needs have commuted from Agriculture to Automotive.
Our dependency on man power activity has abridged day by day, as we rely more on automation, Robotic culture and Artificial intelligence features which has lead our industries to blow up high to a standard of  Industry 4.0 and which has been a mandatory to  embrace the present engineering world.Covid has thrown lot of challenges on us but god has given enough courage to re-build all our activities including education.
Read more
When we  just imagine, before Covid majority of our activities were on the  basis of   man's skill dependent but now the scenario has tainted and it is now based solely on engineering – An example "Online Education"
It is really unfortunate that our engineering education what we teach now are not even fundamentals.  We are strained to promote employable engineers as we initiate most advanced engineering through new innovative techniques.Our own industry has different track records by penetrating our Indian engineering strength across the Globe.With that support our JSREC has started moving audacious to create different engineering world through our academic premises. 
Promoting employable engineers is not only a solution, nurturing our JSREC products with innovative thoughts and their deliverables will have the real shore up to our nation.
We move accelerated by accomplishing our strong Five-year plan…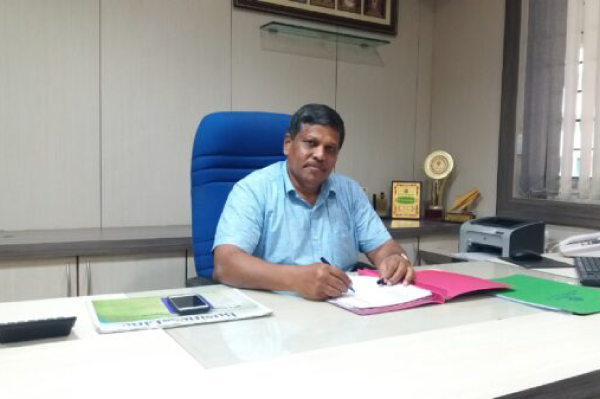 Shri.T.K.Karuppannaswamy
Vice Chairman
Dr.R.Thirumalai
Principal
Real Personality, which is based on character, is remembered by the world through eternity.  Dr. Thirumalai. R, Principal, Jai Shriram Engineering College, Tiruppur, Tamilnadu, India has extensive Teaching, Research and Administrative experience for more than 23 years. He is a proud alumnus of National Institute of Technology, Trichy, India. His mission is to enhance the standards of education by providing an efficient and effective learning environment that complements the core values of Real Engineering. Jai shriram Engineering College is owned by an internationally reputed industry, Bharani Hydraulics India Private Limited, Coimbatore, India. The value added courses are integrated along with academic courses at JSREC to integrate the emerging trends and developments in the relevant sectors at national and international horizon.
Read more
He is an active researcher in the areas of hard machining, sustainable machining, composites fabrication & machinability, minimum quantity lubrication, bio-diesel, welding etc and also developed Research Lab to carry out the manufacturing and machining related projects. He visited several countries such as Thailand, Sri Lanka, Malaysia etc, to deliver the keynote address and chaired several international conferences/symposiums. He has supervised already 34 B.E / M.E projects & 11 Ph.D Thesis and 06 research scholars completed Ph.D programme under his guidance. He has published more than 84 research articles in peer reviewed Journals of International repute and Conferences, indexed in Scopus / Web of Science. He is also the recipient of "AWARD OF EXCELLENCE IN RESEARCH" during the academic year 2021-22. He is the chief editor for Materials today proceedings from Elsevier publications and IOP conference proceedings: Journal of Physics.  He is also an active reviewer for Chiang Mai journal of Science, Journal of Ceramic Processing Research and has been identified as the reviewer board member with several Elsevier, Springer, Inderscience and SAGE journals and so on.
Our Milestones
2023
Aspiring for Autonomous Status
2022
NAAC Reaccredited with B++
2021
NBA Accredited – 2 UG programme, Started B.Tech – AI & DS, IETE Students Chapter
2019 – 2020
Recognized as a IIC member, Conducted Mega Alumni meet – 1000+, Started B.Tech Fashion Tech
2017 – 2018
Institutional member in Association of Consulting Civil Engineers (India), Initiated HR Conclave
2015 – 2016
Institutional member of ICT Academy (2015) NAAC Accreditation (2016), Authorized Oracle Academy member
2012 – 2014
Introduced M.E-Structural Engineering, ISTE Membership ,Life member of Indian Concrete Institute
2010 – 2011
Introduced B.E (Civil) and Increase in Intake of ECE, Mechanical from 60 to 120, 3 PG courses Started
2009
Establishment of Institution with 4 UG programme
2008
Establishment of Shenthil Velevan Charitable Trust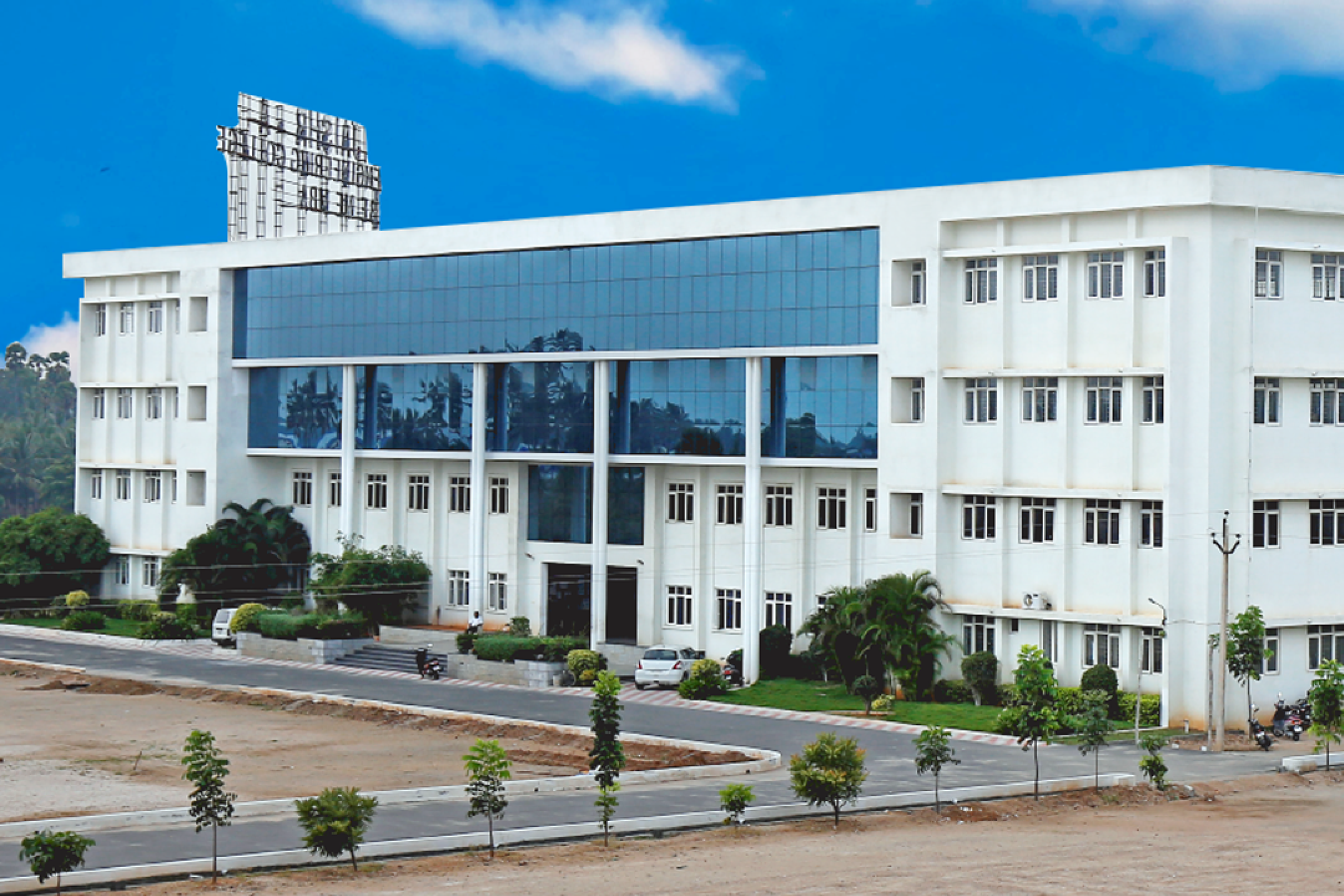 Special Campus Tour
Let's join hands and march together towards the pinnacle of Glory, enriched with positivity and serenity, the campus motivates stronger bonds and enhances your self advancement. Come witness the place you will rejoice throughout your life.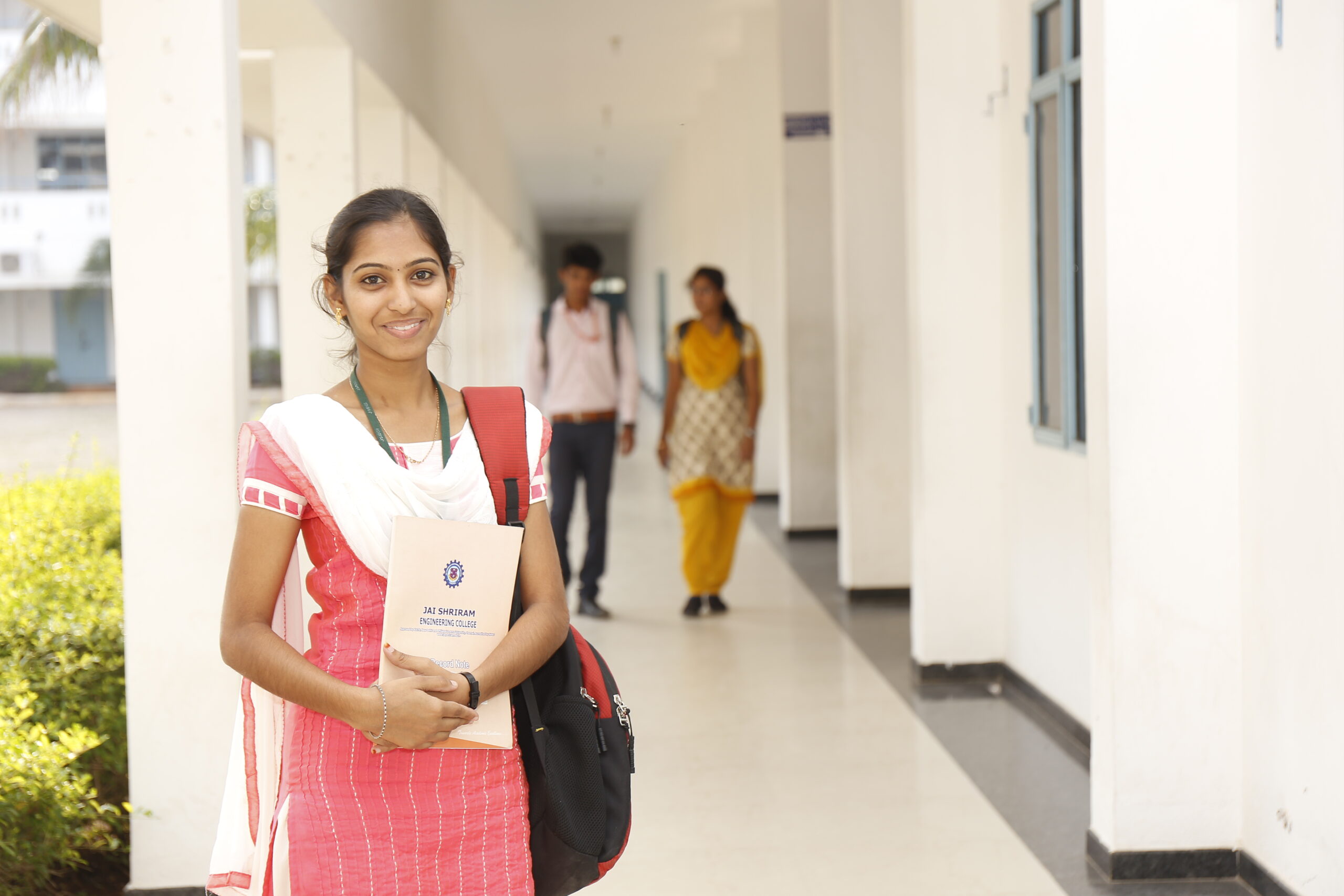 Graduation
A very important thing is seeing your hard work being fruitful. We make sure that all your effort and hard work throughout the years is reflected during your graduation ceremony. We put in our best so that you can thoroughly enjoy and celebrate your success.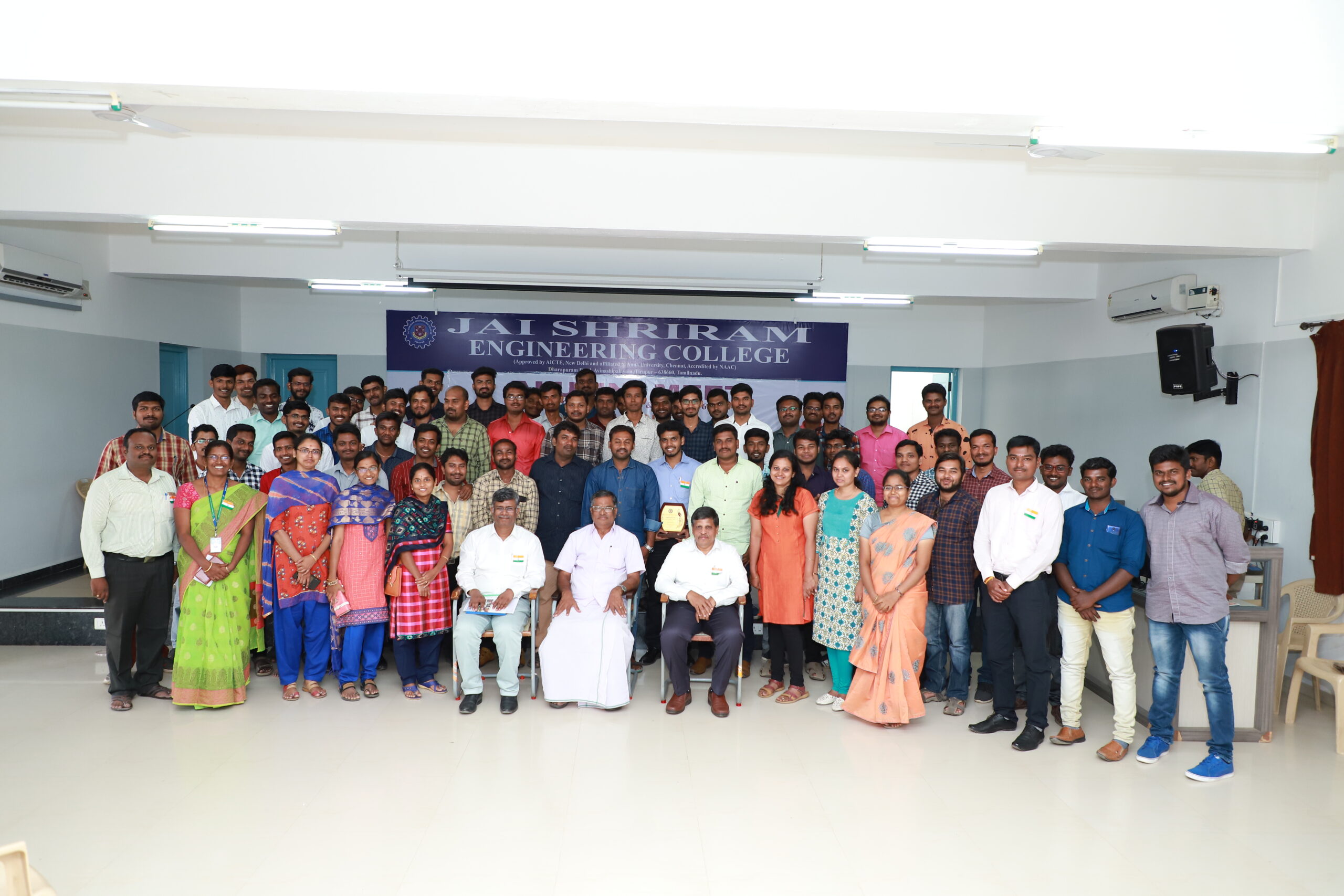 Powerful Alumni
If you want to go fast, go alone. If you want to go far, go together. Alumni are a part of family and they are there to guide you. Get in touch with them to understand your choices better. Talk to them about their growth, listen to their stories and learn from their experiences.